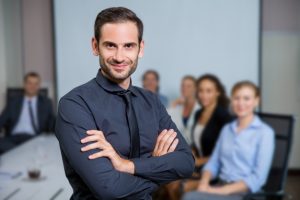 If you are an entrepreneur or manager, we bet that you are ready to do whatever it takes for the success and prosperity of your company. But, what can ensure that you achieve these goals?
Despite the common belief, it is not sales, profit, or the number of leads you generate. That's just the tip of the iceberg. What really ensures success is the high level of motivation and effective work of each individual employee. And that's where management plays the key role.
Why Should You Care about Supervision?
Whether you are running a large manufacturing company, an essay writing service where students can pay for essay, a marketing agency, or any other kind of business, there is one paramount thing that might be holding your team back from achieving the best results. A poorly organized management system.
In reality, there are plenty of factors that affect your team's success. Yet, wise supervision is what can either boost your employees' productivity or kill their motivation. Thus, it is vital that you pick the right style of supervision and stick to it.
But, what style should you choose? Today, there are quite a few options to pick from. However, it all eventually gets down to the two core principles. These principles are called micromanagement and macromanagement.
This article will help you understand what each stands for and which one is best.
Micromanagement
This style of supervision is based on close observation of each individual employee's work and results. Managers who stick to this style typically provide well-defined goals and quotas for every team member. They scrupulously monitor the team's performance to ensure that all tasks are taken care of on time.
This approach to supervising teams has been trending a while ago but even now there are still some companies that choose it over others as the most effective. Indeed, it allows the creation of the correct hierarchy within the team. It also helps foster seamless and unquestioning subordination. However, it also has a number of drawbacks.
As for the disadvantages, the main reason why many companies these days are trying to avoid this type of supervision is that it often tends to go over the limits. It gives bosses plenty of power and often causes serious workplace bullying. Needless to say that it puts lots of stress on employees.
Macromanagement
Compared to the type of supervision discussed earlier, this style offers you a completely different approach. It doesn't imply strict control, but rather a more "hands-off" approach.
Adopting this style, the boss minimizes his intervention into the process. That is, staff members are free to perform their day-to-day tasks however they see fit with less supervision from the company's authorities.
However, minimized intervention does not mean a total lack of control. Just like in any other type of supervision, this one requires the boss to remain in regular and close contact with the team and each individual member as well.
Today, more and more businesses are leaning towards this style due to a number of reasons. Most importantly, it ensures a higher level of satisfaction among employees and, thus, helps create a more positive and stress-free atmosphere in the entire team.
Micromanagement vs. Macromanagement: Which Is Best?
Now, after looking closely at each type of supervision, all that is left for us to do is to answer the main question – which style is best suited for the overall success of the company?
As you now know, micromanagement enables supervisors to acquire full control over the tasks and operations performed by their subordinates. This style is the synonym for order and organization. That is, if you stick to it, you will know for sure that your business is run just the way you want it to be run, meaning that each employee performs the set tasks and achieves the foreseen result.
Macromanagement, on the other hand, is a much more relaxed, pressure-free style of supervision. It implies less intervention from the manager's side. Simply put, if you choose this style, your employees will be pretty much left for their own devices.
Both styles have certain pros and cons. So, can we really say that one is better than the other? Probably not. Although it is generally believed that macromanagement is better because it doesn't put quite as much pressure on the team, it often results in making employees less motivated to achieve the set goals. Micromanagement, on the contrary, allows the company's authorities to establish a proper system of hierarchy but, at the same time, it can undermine the spirits in your team and lead to plenty of bad consequences.
Given all the advantages and drawbacks discussed so far, we can confidently say that it would be impossible to successfully run your business relying only on one of these methods. We all know that organization and hierarchy are paramount for success. But, we also know that the overall wellbeing and motivation of the staff is crucial. Thus, if you are looking to achieve the best results, the best choice would be a mix of these two styles.
Finding the balance between these two approaches is the best way to ensure smooth operations and, at the same time, keep your employees happy and motivated.