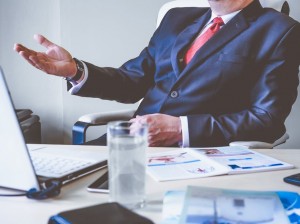 Most business owners at one time or another would have considered the notion of expanding their company. If your business is making a good profit and sales are on the up, then it can be a decisive and logical next step.
How you go about your company's expansion is another matter. You should first consider the different opportunities that you have open to you. Expansion can take many forms, and they should all be assessed so that you follow the right one for your company.
Consider the Markets
Before you decide on which direction you will follow, think about what the markets are doing. For example, you might want to take over another business, however, if the markets are high and the company will cost a lot to buy, it might not be in your company's best interest.
You should also discuss any expansion with your other colleagues and board members to get their opinion and backing. They may have other ideas or information that could lead you in another direction.
Increasing Your Market Share
One way you can expand is to get a bigger share of your existing market. The easiest and best way to do this is to start strategic marketing campaigns that target your customers and create new leads.
By adding more custom from your existing market, you don't have to do a lot apart from spending money on your marketing.
Physical Expansion
To attain a bigger market share and maintain it, you might have to consider a physical expansion of your company. It might include taking on more staff or finding bigger premises. You should also consider adding to your existing computer network as well. Upgrading computer memory through companies like Offtek can help to keep your business running, especially if you need new machines.
Diversification
If you don't think that you can attain a larger market share with your existing range, you could try to diversify into other products. By creating new and exciting products, you will entice those who already buy from you. You should also be able to attract new customers who are interested in your new range.
Along with any new product, there has to be a concerted marketing campaign. You want as many people as possible to know what you are doing so that it attracts those new customers to your business.
Offer Franchises
If you want to open new outlets, but don't want to manage them all as a company, you can offer them as a franchise opportunity. There are a lot of new business owners that would seriously consider such a franchise, and you can leave the day-to-day running of the outlet to them.
It can provide a good opportunity for growth and spread the name of your brand to other areas that you might not have dealt with before.
By exploring all of these avenues, you can quickly discover the best expansion options for your business. You will then be in a better position to focus on one strategy and not become sidetracked.