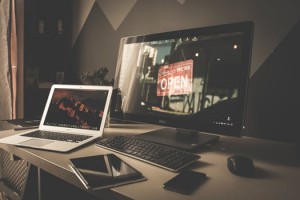 Once your small business has opened its doors, you're going to want to ensure that you are investing in all areas in order to maintain success. As you begin to expand and grow, there are different areas that your initial business plan may not have covered and investing in these can provide you with a number of new opportunities to further expand your business. Here, we're taking a closer look at the investments you should be making as a small business.
Insurance
A key way to protect your business in the long run is by investing in insurance. Taking the time to thoroughly determine which insurance is best matched for your business, which types of insurance you are likely to require in the long-run, and how your business is likely to be affected if you do not opt for specific types of insurance, are all important considerations for your small business. For example, a building or construction start-up may want to opt for specific builder insurance, not just to protect their business against claims, but to help secure bigger contracts.
Many large corporations, and often numerous individuals who are looking to have work carried out on their homes, will refuse to work with builders who are not fully insured, in order to guarantee the highest standards of work. Investing in insurance can have numerous benefits for your small business, and while you are only legally required to obtain Employer's Liability insurance if you hire any employees, it can leave your business in good standing if you opt for other types of insurance.
Office Space
If you're looking to be taken seriously as a small business once you are up and running, you may want to consider renting an office space, or at least a shared office as opposed to working from home. This can allow you to appear more professional if you're dealing with clients and customers, some of whom may want to meet for a face-to-face introduction and overview of the project you are undertaking. No matter which industry your business is set to be based in, having a clear office space can help to ensure maximum productivity while offering a professional look for your brand.
As you begin to grow and start taking on employees, you will be able to maximise your office space, and potentially move onto a larger area as you grow. It is important to ensure that you take a close look at the contract terms and the lease, in order to ensure you are not tied into a property for a long period of time, which can see your business quickly outgrow the office space that you have.
Invest In Your SEO
Search engine optimisation (SEO) is one of the key marketing tactics across the digital landscape. As a small business, targeting your local area and being able to push above your competitors on Search Engine Results Pages can ensure that you are obtaining as many leads as possible through the internet. For some businesses, this will be more important than for others – i.e. a digital marketing start-up will want to ensure that their SEO is at the top, whereas a local store may not be as concerned about this. However, SEO can prove to be very beneficial for a broad range of industries, and more often than not, it can provide businesses with a significant return on investment in a short space of time.