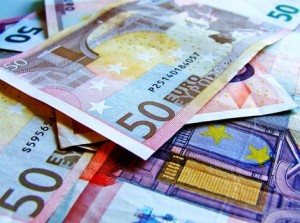 As a small business owner, you know that it's wise to put a lot of effort into ensuring your business finances are running smoothly. Without keeping a close eye on business turnover, particularly during the early stages, you risk damaging or even losing your company before it can begin to reach its full potential. In fact, cash flow problems are the biggest culprit contributing to the fact that nine out of ten start-ups are destined to fail in their first year. However, what you may not be aware of is that your personal finances are more important to your business than you think. We've listed the main ways your personal saving, spending and borrowing habits can affect your company.
#1. Business Loans:
Even if borrowing money for your business isn't in the works just yet, don't write the idea off for the future. You never know when your small company is going to need some fresh funding to implement new strategies and ideas to give your customers exactly what they want from your brand. If you plan to get any future business funding from a high street bank, you'll need to watch your own personal finances and credit score closely. A poor credit score can leave you with fewer options when taking out a business loan since your personal financial circumstances will also be taken into account by lenders.
#2. Short Term Funding:
Even if you're not considering borrowing a huge amount of money for your business, short-term funding is a great alternative option if you need a small amount of cash to cover expenses quickly. In business, you never know what each month is going to bring – even when you look at the facts to come up with realistic predictions, running a small business can also be unpredictable and you'll need to be ready. For example, if most of your clients are late paying invoices one month, will you still be able to afford to pay your regular business expenses? Looking after your personal finances will make it easier for you to get short-term funds from Bonsai Dinero if your company finds itself in a financial emergency.
#3. Keep Personal and Business Money Separate:
One of the biggest mistakes that small business owners make when it comes to their finances is merging their personal and business funds. Whilst this may be fine if you're a freelancer working online in your spare time, if you want to make a life out of entrepreneurship and head a widely recognizable brand, your first step should be to open a designated business bank account. For your personal funds, pay yourself a realistic and affordable wage into your own personal account. This will not only help you avoid dipping into different funds for other expenses, but it'll make filing your tax return and keeping an eye on business turnover a lot easier.
#4. Have an Emergency Fund:
Even if it's just a few hundred Euros, having an emergency fund that you can turn to in times of financial need is extremely important for entrepreneurs. Never let yourself spend all your earnings for a month, as you don't know if you're going to do as well in the future. Saving up some emergency cash to fall back on if you find yourself in a tricky situation will give you peace of mind and help to alleviate stress levels. As a result, you'll feel calmer and more focused on your work, which tends to lead to better results! Hopefully, you'll never feel the need to use your emergency fund, but it's always nice to have one.
#5. Decrease Your Debt Levels:
Whether you're in student debt, paying off credit cards, or committed to a mortgage, having debt is just another normal part of life for any citizen today. Borrowing money has become something that most people can't afford to do, and there's no denying that in some cases, the ability to use a credit card, take out a short-term loan or pay for something in monthly instalments can make affording the lifestyle you want more achievable. However, for entrepreneurs, struggling with high levels of debt personally can quickly ruin your business. Not only will you need to ensure you're earning enough to cover all your repayments, being in debt can be seriously stressful and may cause you to become anxious and unmotivated, affecting your productivity levels. If you're worried about debt, speak to a financial advisor today about what you can do to minimise it quickly.
#6. Stay on Top of Budget:
If you struggle to live within a personal finance budget and are always paying your bills at the last minute, chances are, this pattern is going to overflow into your business and cause issues. Instead, make the effort to change your habits and get into a routine of getting and staying on top of your personal finances. It's good practice to set aside an hour or so every week or month to pay all your bills, work out how much money you have for spending on yourself, and set aside cash for your savings or emergency fund. You may want to consider using a smartphone app to track your spending; this will make it easier for you to see where most of your money is going and come up with strategies for cutting back. Improving your budgeting and money management skills with your personal finances will have a positive effect on how you handle your business' money.
#7. Get Help:
Lastly, don't struggle with your personal or business finances alone. There is much help out there for anybody who needs it. This doesn't always have to be a person, either – there's a great selection of reasonably priced software programs and apps which are designed to help you manage both personal and business funds. For business finances in particular, you may find it useful to work with a mentor, who can help you make better financial decisions for your company.
Have your personal finances had an effect on your small business? We'd love to hear from you in the comments.