BENEFITS OF BUNDLE
Provides of Operations Management Framework PPT
Provides of Operations Excellence Best Practice PPT
Provides of Strategic and Tactic Operations Excellence PPT
BUNDLE DESCRIPTION
This product (
Complete Operation Excellence Best Practices

) is a Document Bundle, which you can download immediately upon purchase.

Complete Operation Excellence Best Practices PPT

Operations management (OM) is the administration of business practices to create the highest level of efficiency possible within an organization. It is concerned with converting materials and labor into goods and services as efficiently as possible to maximize the profit of an organization. Operations management teams attempt to balance costs with revenue to achieve the highest net operating profit possible.

Operations management is a field of business concerned with the administration of business practices to maximize efficiency within an organization. It involves planning, organizing, and overseeing the organization's processes to balance revenues and costs and achieve the highest possible operating profit. An operations manager is tasked with ensuring that the organization successfully converts inputs such as materials, labor, and technology into outputs in an efficient manner.

1. Operations management is the administration of business practices to create the highest level of efficiency possible within an organization.
2. Operations management is concerned with converting materials and labor into goods and services as efficiently as possible.
3. Corporate operations management professionals try to balance costs with revenue to maximize net operating profit.

Operations management involves utilizing resources from staff, materials, equipment, and technology. Operations managers acquire, develop, and deliver goods to clients based on client needs and the abilities of the company.

Operations management handles various strategic issues, including determining the size of manufacturing plants and project management methods and implementing the structure of information technology networks. Other operational issues include the management of inventory levels, including work-in-process levels and raw materials acquisition, quality control, materials handling, and maintenance policies.

Responsibilities in Operations Management
Operations management is a field of business that involves managing the operations of a business to ensure efficiency in the execution of projects. It means that the individual in charge of the department will be required to perform various strategic functions. Some of the functions include:

1. Product Design
Product design involves creating a product that will be sold to the end consumer. It involves generating new ideas or expanding on current ideas in a process that will lead to the production of new products. The operations manager's responsibility is to ensure that the products sold to consumers meet their needs, as well as match current market trends. Consumers are more interested in the quality of the product more than the quantity, and the organization should create systems that ensure the products produced meet the needs of the consumer.

2. Forecasting
Forecasting involving making predictions of events that will occur in the future based on past data. One of the events that the operations manager is required to predict is the consumer demand for the company's products. The manager relies on past and present data on the uptake of the company's products to determine future trends in consumption. The forecasts help the company know the volume of products needed to meet the market demand.

3. Supply Chain Management
Supply chain management involves managing the production process from raw materials to the finished product. It controls everything from production, shipping, distribution, to delivery of products. The operations manager manages the supply chain process by maintaining control of inventory management, the production process, distribution, sales, and sourcing of suppliers to supply required goods at reasonable prices. A properly managed supply chain process will result in an efficient production process, low overhead costs, and timely delivery of products to consumers.

4. Delivery Management
The operations manager is in charge of delivery management. The manager ensures that the goods are delivered to the consumer in a timely manner. They must follow up with consumers to ensure that the goods delivered are what the consumers ordered and that they meet their functionality needs. If the customer is unsatisfied with the product or is complaining about certain features of the product, the operations manager receives the feedback and forwards it to the relevant departments.

Operations management involves managing the operations and processes of an organization. Some of the functions performed by an operations manager include supply chain management, product design, forecasting, quality control, and delivery management. An operations manager must have excellent organizational, coordination, and people skills and must be tech-savvy.


THERE ARE 10 PRODUCTS ARE IN THIS BUNDLE:

Got a question about the product? Email us at [email protected] or ask the author directly by using the "Ask the Author a Question" form.

ABOUT THE AUTHOR: UJ CONSULTING

UJ Consulting

Untung Juanto ST., MM. Founder of UJ Consulting. He is professionally experienced business and management consultant in several local and multinational companies. [read more] He has an experience in managing an effective and efficient company with various approach methods adapted to different industries because He had a career from the lower management level as Supervisor before finally being at the top management level. His Top Management experience started from the position of General Manager, VP Operation, HR Director and Business Development Director

He completed his undergraduate education majoring in Architecture at Diponegoro University, Semarang, Central Java, Indonesia. After that, He continued to Master of Management level majoring in Human Resource Management with cum laude predicate with a GPA of 3.94 at Mercubuana University, Jakarta, Indonesia.

His last work experience as Deputy President Director at Hutahaean Group in charge of 14 business units engaged in various industries including CPO Production, Oil Palm Plantation, Cassava Plantation, Tapioca flour production, 4 and 5 star hotels, waterparks, golf courses and housing with a total of employees more than 3,000 employees.

His biggest achievement was in 2021 when He served as Deputy President Director at Hutahaean Group Indonesia by increasing the company's revenue from IDR 700 billion to IDR 1.1 trillion (y/y) and increasing the profit margin by more than 20%. Doing a turn around on business units that have lost in the last 5 years become profits. In addition, He have also succeeded in creating an efficient and effective management system by redesigning the Business Process Management (BPM), reviewing Standard Operating Procedures (SOP) and Work Instructions and compiling the appropriate Key Performance Indicator Management (KPIM) to increase employee productivity.

He is currently active as a part-time business and management consultant (online) at Enquire Corp. and Flevy Corp. In addition, He also teach part-time at several universities for courses in strategic management, human resource management, project management, entrepreneurship and business.

UJ Consulting has published 169 additional documents on Flevy.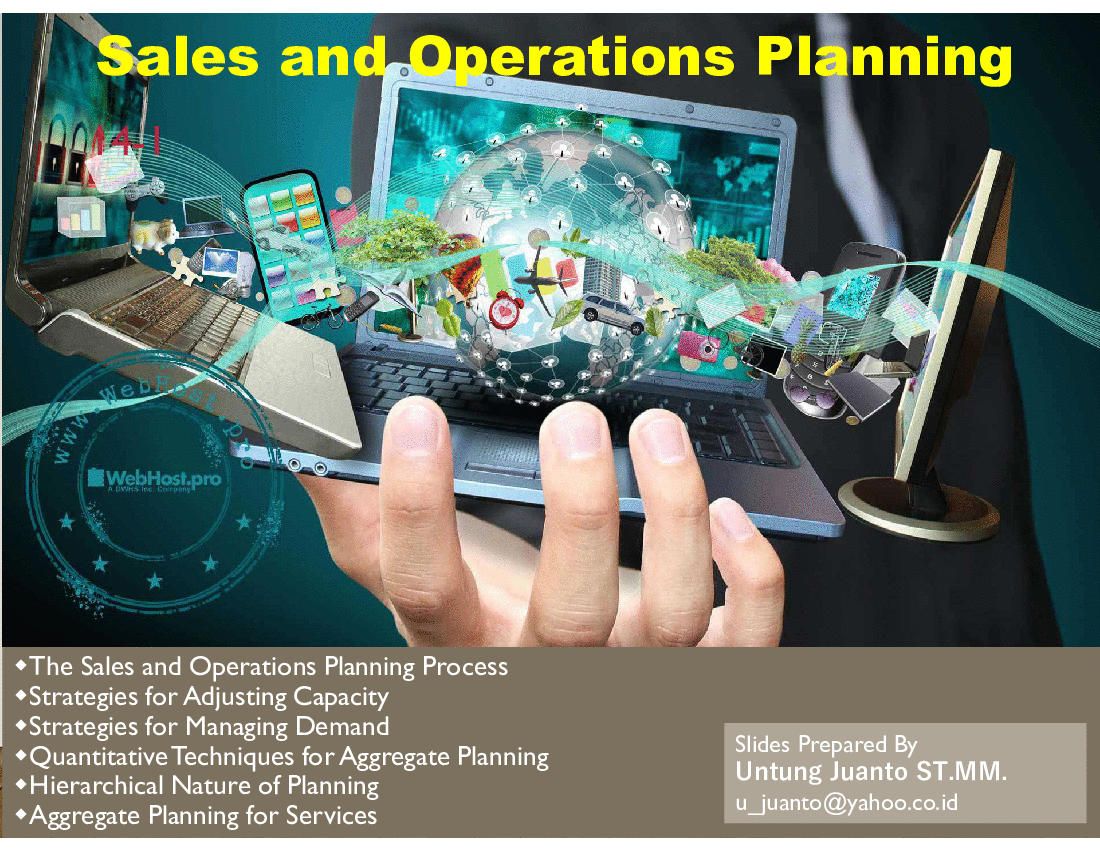 DETAILS
This business document is categorized under the function(s): Operations
It applies to All Industries
Purchase includes lifetime product updates. After your purchase, you will receive an email to download the documents in this bundle.
Initial upload date (first version): Oct 13, 2022