BENEFITS OF DOCUMENT
Provides a summary of the four key phases of change management.
Serves as a complementary tool for your change management awareness or workshop session.
Print the poster in A3/A4 size right out from your office copier machine.
DOCUMENT DESCRIPTION
This product (
Change Management Poster

) is a 3-page PDF document with a supplemental PowerPoint document, which you can download immediately upon purchase.

Change Management is the process of preparing and supporting individuals, teams, and organizations to make significant changes that will ultimately improve business performance. The Change Management process comprises four main phases: analyzing the current situation, planning and launching the program, monitoring progress, and evaluating effectiveness.

The Change Management Poster is a visual tool used to help teams and organizations navigate through the change process. It provides a framework for understanding and implementing each phase of the Change Management process. The poster includes the key activities that must be accomplished within each phase to ensure the successful adoption of change.

Some benefits of using the Change Management poster include:

• Clarity: The poster provides a clear and concise visual representation of the Change Management process, making it easier for teams and individuals to understand their role in the process and how each phase fits into the overall framework.

• Alignment: The poster helps teams and individuals align their efforts and goals with the overall Change Management process, ensuring that everyone is working towards the same objectives.

• Consistency: The poster promotes consistency in approach and execution, ensuring that each phase of the Change Management process is followed consistently across different teams and projects.

• Focus: The poster helps teams and individuals stay focused on the key tasks and milestones that must be accomplished within each phase, preventing them from getting sidetracked by less critical activities.

Overall, the Change Management poster is a valuable tool for any organization seeking to implement significant changes, as it provides a roadmap for navigating the complex process of change and ensuring its successful adoption.

The poster comes in two themes: color and monochrome. Formatted in PDF and in editable PPTX, the poster can be easily printed on an A3-sized paper from an office copier machine and displayed on employee workstations, or distributed together with your workshop handouts.

The poster complements the "Change Management" training presentation materials. It serves as a takeaway and summary of your change management presentation.

The Change Management Poster describes the four main phases of change and the key management activities:

1. ANALYZE CURRENT SITUATION
Identifies the reason for change and required changes; analyzes impact, identifies gap and gathers feedback on proposed changes.

1.1 Identify reason for change
1.2 Assess readiness for change
1.3 Assess impact of change
1.4 Identify gaps
1.5 Gather feedback

2. PLAN & LAUNCH PROGRAM
Defines change strategy and infrastructure; articulates and defines the entire change process to bridge the gap between "present state" and "desired state".

2.1 Define change strategy
2.2 Set up change infrastructure
2.3 Create awareness and get buy-in
2.4 Develop and communicate plans
2.5 Develop skills
2.6 Launch pilot project

3. MONITOR PROGRESS
Monitors the change transition and transformation process; assesses and measures change effectiveness on people, processes and systems; addresses resistance to change.

3.1 Monitor change process
3.2 Overcome resistance to change
3.3 Assess behavioral changes
3.4 Measure effectiveness
3.5 Provide support

4. EVALUATE EFFECTIVENESS
Reviews results of change process with appropriate follow-up actions; supports culture change; shares success stories and learning points; reward and recognize successful change.

4.1 Review results
4.2 Share success stories
4.3 Provide follow up support
4.4 Reward and recognize

Got a question about the product? Email us at [email protected] or ask the author directly by using the "Ask the Author a Question" form. If you cannot view the preview above this document description, go here to view the large preview instead.

Source: Best Practices in Change Management PDF: Change Management Poster PDF (PDF) Document, Operational Excellence Consulting

ABOUT THE AUTHOR: OPERATIONAL EXCELLENCE CONSULTING

Operational Excellence Consulting is a leading management training and consulting firm dedicated to helping individuals and organizations improve their effectiveness and productivity in the post-pandemic new normal. Our mission is to drive lasting beneficial change by leveraging design thinking and lean management approaches. [read more]

We work with a diverse range of clients, including government bodies, multinational corporations, and small and medium-sized enterprises, across a wide spectrum of industries.

Our firm offers a comprehensive suite of capabilities, including Design Thinking, Customer Experience Management, Business Model Innovation, Lean Process Redesign, Total Quality Management (TQM), Total Productive Maintenance (TPM), Kaizen, Value Stream Improvement, Hoshin Kanri (Policy Deployment), Problem Solving Techniques & Tools (e.g. PDCA, 8D, A3, etc.), Training Within Industry (TWI), Suggestion System and Benchmarking.

To ensure the widespread adoption of operational excellence techniques and tools, we pride ourselves on developing high-quality, customizable training materials, presentations, frameworks, and templates to complement your training and business needs.

Operational Excellence Consulting has published 209 additional documents on Flevy.
---
$20.00
All fees included. Immediate download upon purchase.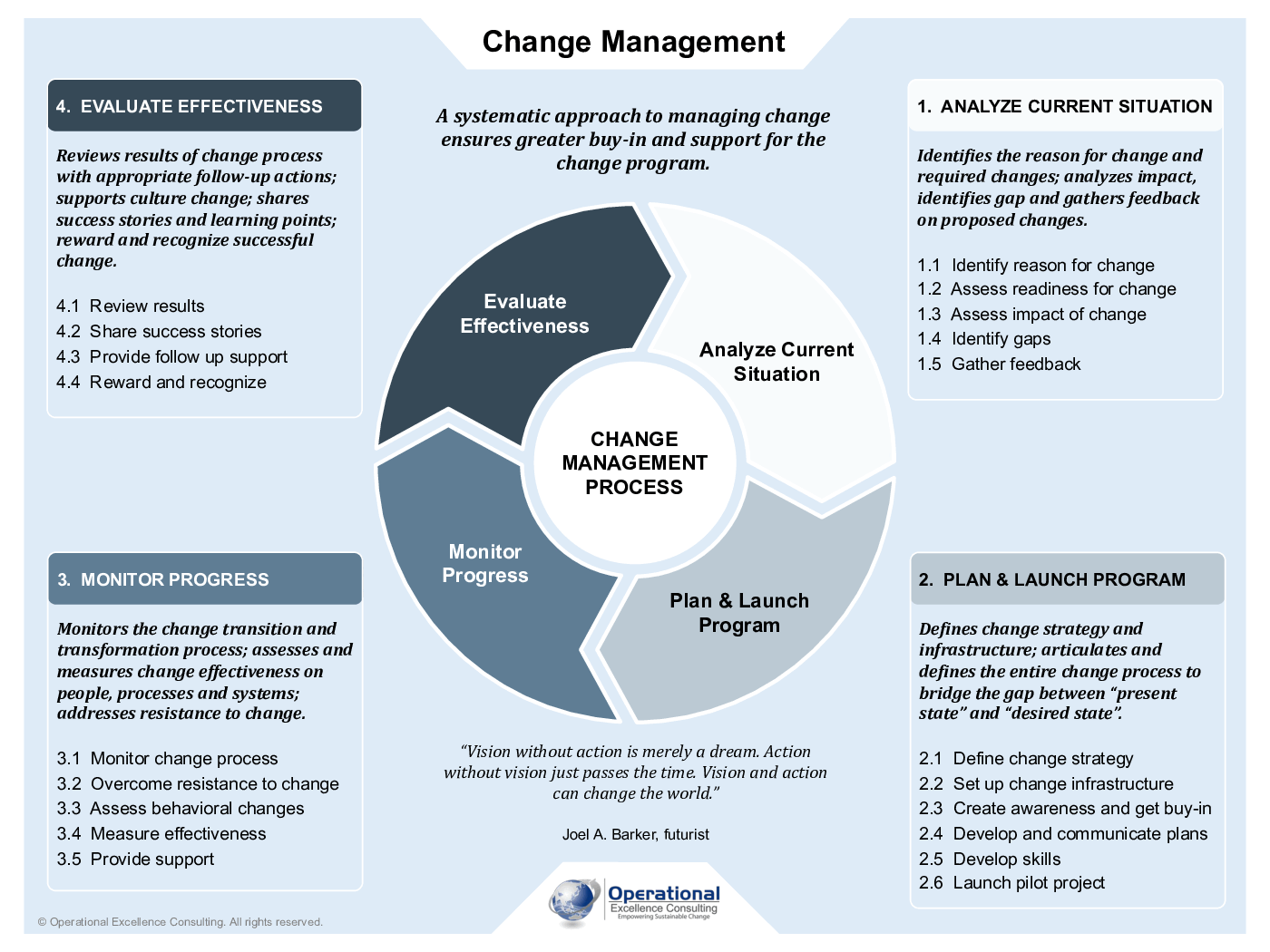 DOCUMENT DETAILS
File Size: 230.1 KB
Number of Pages: 3
Immediate digital download upon purchase.
Lifetime document updates included with purchase.
Supplemental PPTX document also included.
Terms of usage
(for all documents from Operational Excellence Consulting)
Initial upload date (first version): Oct 28, 2020
Most recent version published: Mar 13, 2023
---