BENEFITS OF DOCUMENT
Provides a dynamic up to 10-year financial forecast for a startup or existing Law Firm.
Suitable for Law Firms operating under the Billable Hours Methodology
Not Suitable for Law Firms using Fixed Service Rates. Model can be however customized to support this methodology as well.
DOCUMENT DESCRIPTION
This product (
Law Firm Financial Model - Dynamic 10 Year Forecast

) is an Excel workbook (XLSX), which you can download immediately upon purchase.

Law firm financial management involves planning, organizing, directing, and controlling the financial operations of a law firm. Law firms that understand their economics are more likely to capture and maintain an edge in today's highly competitive legal market. Optimizing their economic model achieves even greater stability and larger profits for the firm. This includes, among other activities, tracking profitability and expenses to predict and plan for revenue growth.

This Financial Model provides a dynamic up to 10-years Financial Plan aiming to assist startup or operating Law Firms to improve their daily operations, track profitability and expenses to predict and plan for revenue growth. It includes assumptions and calculations of Startup Expenses (in case firm is a startup), Billable Hours and Utilization Rates, Equity and Non-Equity Partners Hiring & Promotion, Fee Earners (Direct Payroll) Hiring Schedule and Hourly Rates, Time Value & Actual Billings, Cost of Services, OpEx, CapEx, Financing through Debt & Equity Partners Contributions and Valuation & Exit Multiples in case of a potential sale of the business.

Outputs of the template include forecasted Annual Financial Statements (3 Statement Model), Annual Direct Cash, Breakeven Analysis, various KPI and Financial Ratios, Business Valuation and Sensitivity Analysis, Equity Partners Returns and a professional Executive Summary presenting company's results.

The model is dynamic and allows users to select the desired forecasted Years (1 to 10). Output Reports & Charts are dynamically updated based on the selected forecast period. The template structure follows Financial Modeling Best Practices principles and is fully customizable.

Detailed instructions for the functionality of the model are included in the Excel file.

Model Structure

Inputs:
• General Business Info
• Revenue Assumptions (Available & Billable Hours, Hourly Rates, Revenue Shares)
• Billings Assumptions & Calculations (Efficiency Adjustments, A/R write offs, Fee Collections, A/R Days)
• Fee Earners Hiring Schedules (Managing Partners, Equity and Non-Equity Partners, Senior and Junior Associates, Paralegals)
• Indirect Payroll, OpEx and CapEx Assumptions
• Financing & Capital Structure – Uses & Sources of Cash analysis (Financing through Equity & Debt), FD Shares Outstanding
• Exit Year Scenario & Valuation Multiples

Model Outputs

• Annual Financial Statements (Dynamic 10-Year forecast using a 3 Statement Financial Model)
• Annual Direct Cash Flow
• Breakeven Analysis
• KPI's & Financial Ratios, including several Profitability, Efficiency, Liquidity, and Leverage (Solvency) Ratios
• Performance Dashboard
• Business Valuation, including DCF Model, Terminal Value, Unlevered, and Levered Cash Flows, Return Metrics (NPV, EV, IRR, MOIC, ROI, etc.), and Sensitivity Analysis
• Equity Partners Returns including Pre/Post Money Valuation, Investment Analysis per Partner (Equity Contributions, FD Shares Outstanding, Share Price), and Partners Returns (Dividends Payout, Profit, IRR, MOIC)
• Professional Executive Summary (can be used for investment decisions)

Help & Support

Committed to high quality and customer satisfaction, all our templates follow best practice financial modeling principles and are thoughtfully and carefully designed, keeping the user's needs and comfort in mind.
Whether you have no experience or are well versed in finance, accounting, and the use of Microsoft Excel, our professional financial models are the right tools to boost your business operations!
If you experience difficulty using this template and cannot find the appropriate guidance in the provided instructions, please feel free to contact us for assistance.
If you need a template customized for your business requirements, please e-mail us and explain your specific needs briefly.

Got a question about the product? Email us at [email protected] or ask the author directly by using the "Ask the Author a Question" form. If you cannot view the preview above this document description, go here to view the large preview instead.

Source: Best Practices in Integrated Financial Model Excel: Law Firm Financial Model - Dynamic 10 Year Forecast Excel (XLSX) Spreadsheet, Profit Vision

ABOUT THE AUTHOR: PROFIT VISION

Profit Vision provides Consulting & Outsourced Financial Services as well as Financial Planning & Performance analysis to small and mid-size businesses by implementing efficient and effective tools to assist them with start-up business plans or improve their ongoing operations. [read more]

Our range of services include Financial & Operational Analysis, Business Planning, Budgeting & Forecasting, Cash Flow Planning, M&A/LBO Modeling, Business Valuations and more.

We also offer a collection of ready-to-use financial templates covering a variety of industries (Real Estate, Hospitality, Manufacturing, Energy, Food & Beverages, Retail, Healthcare, etc.), as well as tailor-made financial modeling services adjusted to customers' business requirements providing flexible solutions in building a bespoke forecast for their business.

Profit Vision has published 160 additional documents on Flevy.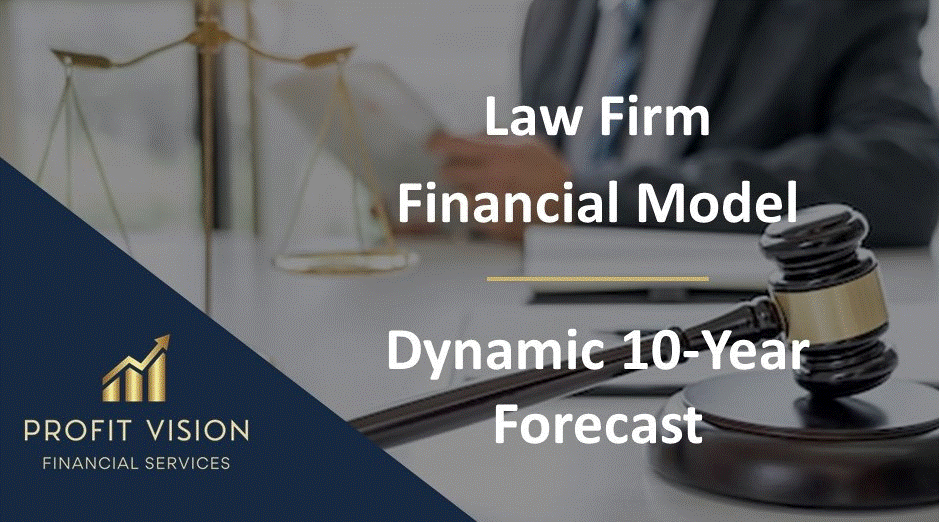 DETAILS
File Size: 550.2 KB
Related Topic(s): Integrated Financial Model
This business document is categorized under the function(s): Corporate Finance Operations
It applies to Professional Services (Other)
Purchase includes lifetime product updates. After your purchase, you will receive an email to download this document.
Initial upload date (first version): Sep 18, 2022
Most recent version published: Sep 19, 2022