BENEFITS OF DOCUMENT
Assists users to classify the lease as Finance or Operating and perform analysis of each lease type
Applies to all Industries
DOCUMENT DESCRIPTION
This product (
Accounting for Leases & Right-of-Use Assets Template

) is an Excel workbook (XLSX), which you can download immediately upon purchase.

Leasing is important within many areas of the business as it doesn't require large initial investments. It's also beneficial for businesses in terms of cash flow, flexibility, convenience and scalability. Start-ups or new small businesses often look for leasing options because their resources are limited, and the owners don't want to invest so much money in acquiring assets to support the business in the beginning.
A leasing contract is an agreement in which a business has the right to use assets in return for regular payments over a particular length of time. Finance lease and operating lease are the two common accounting methods for assets leasing and are used for different purposes.

• Finance Leases
A finance lease is typically a full pay-out agreement; this means that the sum of the rentals includes the full capital cost of the asset, plus the interest
accrued. Leases classified as 'finance' are counted as debt in a lessor's finances, and are treated like assets on a company's balance sheet. This means that they depreciate and incur interest over time. Finance leases require the lessee to recognize interest expense and amortization expense, which means expenses will be higher at the beginning of the lease and decrease over time.
At the end of the lease, you can either, hand the asset back and upgrade to the latest technology, extend the lease period for continued use of the current asset and finally, ownership options may be available once the lease has been terminated, at the end of the minimum lease term.
Under IFRS, lease classification has been abandoned as a practice and all leases are treated as "Finance" leases.

Under ASC 842, Finance leases must now have at least one of the following conditions in its contract to be recognized as compliant with the US GAAP:
1. A transferal of ownership of an asset to the lessee at the end of the term of the initial lease.
2. The lessee is reasonably certain that they will exercise a purchase option at the end of the term of the lease.
3. The leased asset has no alternative use to the lessor at the end of the lease.
4. The lease term is a major part of the economic life of the underlying asset (most organizations use 75% to determine "major part").
5. The present value of lease payments is substantially all of the fair value of the leased asset (most organizations continue to use 90% to determine "substantially all").

• Operating Leases
An operating lease is a contract where an owner of an asset, referred to as the lessor, gives someone, the lessee, access to that asset.
Typically, the lessee is able to use the asset for a period of time, which is less than the economic life of the asset, in exchange for the lessee making payments for an agreed upon period of time. Operating leases are defined as a contract that permits the use of a certain asset without transferring the ownership right of that asset for any less than a major part of the asset's life.
Any lease that does not cover the 5 conditions outlined in the Finance Leases above, is classified as an Operating Lease.

The Template is a useful tool assisting users to classify the lease as Finance or Operating, perform analysis of each lease type and calculate the entries that should be recorded in the Financial Statements.

Template Contents:
• Lease Classification Tool
• Finance Leases Analysis incl. Existing and New Leases and Financial Statements entries
• Operating Leases Analysis incl. Existing and New Leases and Financial Statements entries
• Financial Statements (3-statement model) with Actual Figures and a 5-Year Forecast including the Leases entries on Income Statement, Balance Sheet and Cash Flow.

Help & Support

Committed to high quality and customer satisfaction, all our templates follow best-practice financial modeling principles and are thoughtfully and carefully designed, keeping the user's needs and comfort in mind.
No matter if you have no experience or are well versed in finance, accounting, and the use of Microsoft Excel, our professional financial models are the right tools to boost your business operations!
If you however experience any difficulty while using this template, please feel free to contact us for assistance.
If you need a template customized for your business requirements, please e-mail us and provide a brief explanation of your specific needs.

Got a question about the product? Email us at support@flevy.com or ask the author directly by using the "Ask the Author a Question" form. If you cannot view the preview above this document description, go here to view the large preview instead.

Source: Best Practices in Real Estate Excel: Accounting for Leases & Right-of-Use Assets Template Excel (XLSX) Spreadsheet, Profit Vision

ABOUT THE AUTHOR: PROFIT VISION

Profit Vision provides Consulting & Outsourced Financial Services as well as Financial Planning & Performance analysis to small and mid-size businesses by implementing efficient and effective tools to assist them with start-up business plans or improve their ongoing operations. [read more]

Our range of services include Financial & Operational Analysis, Business Planning, Budgeting & Forecasting, Cash Flow Planning, M&A/LBO Modeling, Business Valuations and more.

We also offer a collection of ready-to-use financial templates covering a variety of industries (Real Estate, Hospitality, Manufacturing, Energy, Food & Beverages, Retail, Healthcare, etc.), as well as tailor-made financial modeling services adjusted to customers' business requirements providing flexible solutions in building a bespoke forecast for their business.

Profit Vision has published 161 additional documents on Flevy.
---
$69.00
All fees included. Immediate download upon purchase.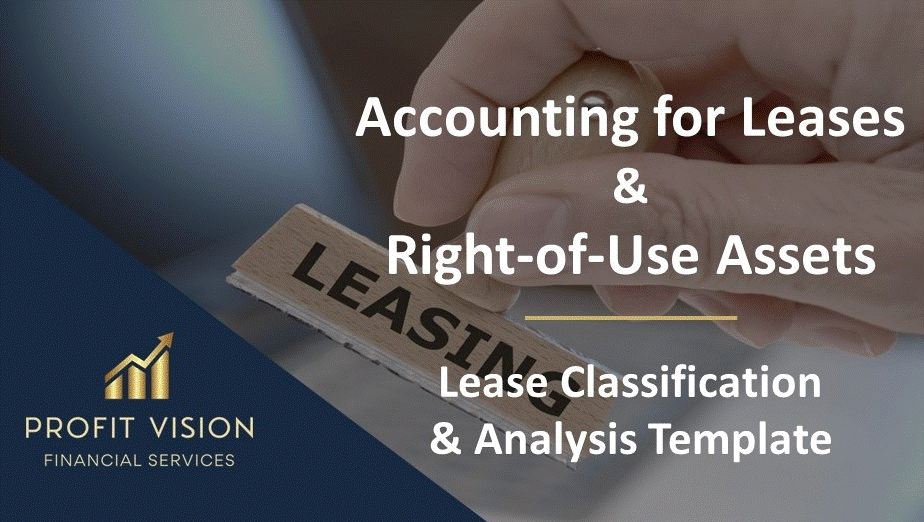 DOCUMENT DETAILS
File Size: 126.8 KB
Immediate digital download upon purchase.
Lifetime document updates included with purchase.
Completely editable & customizable XLSX document.
Initial upload date (first version): Oct 20, 2022
Most recent version published: Oct 20, 2022
---