BUNDLE DESCRIPTION
This product (
Investment Models

) is a Document Bundle, which you can download immediately upon purchase.

Save money and time by purchasing this All-in-One Investment Models Bundle.

A collection of templates suitable for investment decisions in various types of businesses/industries, including Merger & Acquisitions, Leveraged Buyout, DCF and more.

All templates follow Financial Modeling Best Practices principles and offer flexible customization.

The total value of the bundle is $425 but you can get it with a discount of more than 30% off for a final price of only $290!

The bundle consists of the following financial model templates:

• Mergers & Acquisitions (M&A) Financial Model
Advanced Financial Model presenting a potential Merger & Acquisition (M&A) transaction between two companies. The model includes M&A drivers and assumptions, two different standalone 3 statement models, a consolidated pro-forma model, DCF valuation and sensitivity analysis, transaction closing calculations and closing balance sheet with adjustments and accretion/dilution per share analysis.

• Leveraged Buyout (LBO) Financial Model
Advanced Financial Model presenting a potential acquisition of a public or private company using a significant amount of borrowed funds. The model includes 3 Statement Financial Model with Scenarios, Financing & Debt Schedule, Closing Balance sheet with adjustments, WACC Analysis & DCF Valuation and Summary of Credit Metrics and various Financial Ratios.

• Cap Tables & Investor Returns Model
User-friendly Cap Table Model for for a startup company or early-stage venture including multiple rounds of investments and investors returns analysis.
The template is a flexible tool assisting investors in identifying how much venture capital a start-up requires and when based on Discounted Free Cash Flow, computes pre-money and post-money valuation for each round of financing, calculates percentages ownership at each round, and computes the internal rate of return (IRR) and cash-on-cash (CoC) for each investor using different exit value scenarios.

• DCF & Sensitivity – Business Valuation Model
User friendly template providing valuation tools for any type of business/industry.
Template includes 3 Statement Financial Model for 5-Year Actual and 5-Year Forecast Scenario, Calculation of WACC, Discounted Cash Flow and Business Valuation and highly-sophisticated Sensitivity Analysis.

• Initial Public Offering (IPO) – Valuation & Financing Models
User-friendly template providing methods of modeling an initial public offering (IPO) transaction and information about the company and its possible valuation multiples before and after going public.
The template includes 2 different IPO Valuation Methods.
Model 1 is driven by the amount of capital raised and the company's valuation via a P/E multiple, while Model 2 is driven by a fixed number of shares sold and an offering price.


THERE ARE 5 PRODUCTS ARE IN THIS BUNDLE:

Got a question about the product? Email us at [email protected] or ask the author directly by using the "Ask the Author a Question" form.

ABOUT THE AUTHOR: PROFIT VISION

Profit Vision provides Consulting & Outsourced Financial Services as well as Financial Planning & Performance analysis to small and mid-size businesses by implementing efficient and effective tools to assist them with start-up business plans or improve their ongoing operations. [read more]

Our range of services include Financial & Operational Analysis, Business Planning, Budgeting & Forecasting, Cash Flow Planning, M&A/LBO Modeling, Business Valuations and more.

We also offer a collection of ready-to-use financial templates covering a variety of industries (Real Estate, Hospitality, Manufacturing, Energy, Food & Beverages, Retail, Healthcare, etc.), as well as tailor-made financial modeling services adjusted to customers' business requirements providing flexible solutions in building a bespoke forecast for their business.

Profit Vision has published 145 additional documents on Flevy.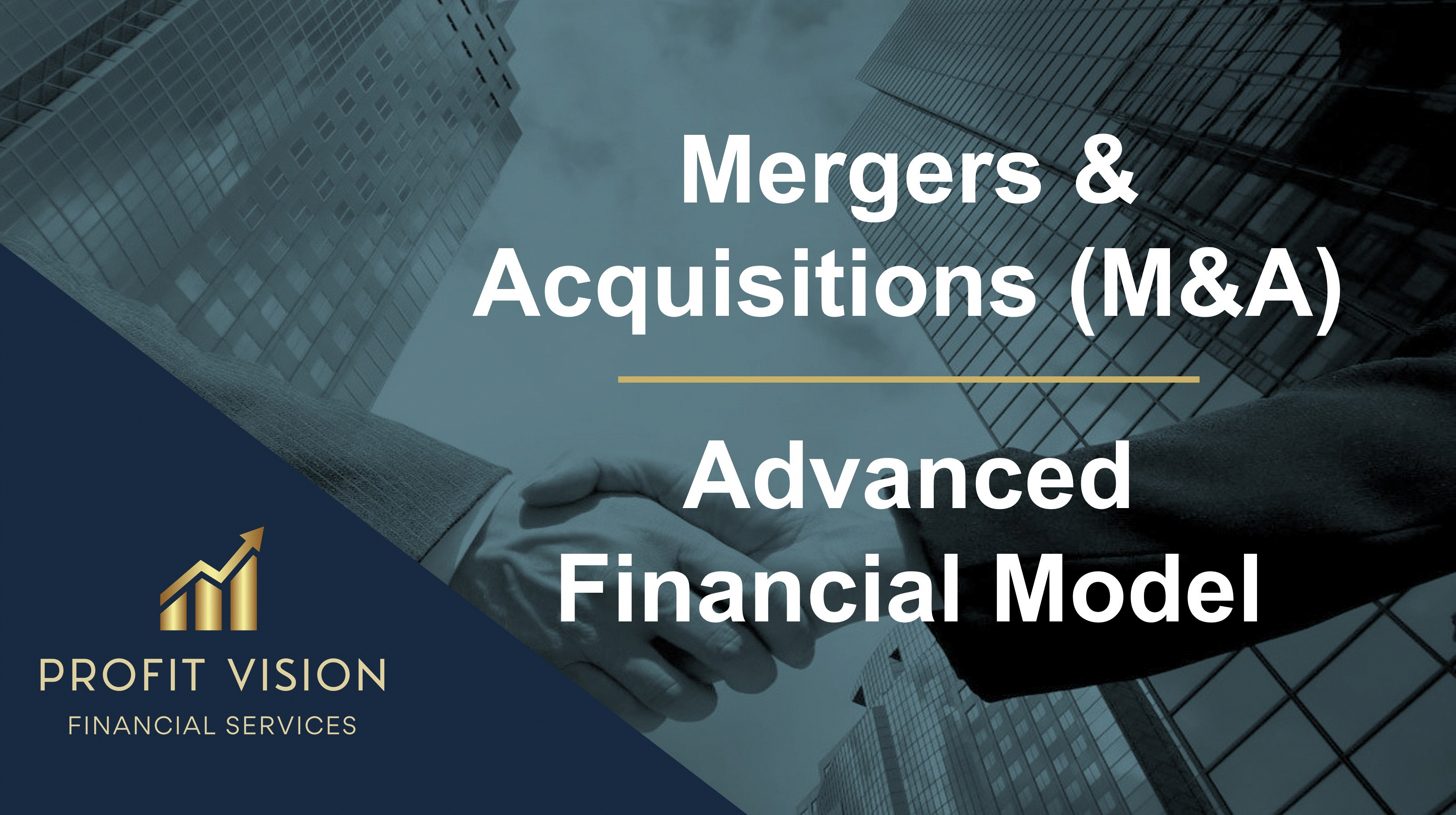 DETAILS
This business document is categorized under the function(s): Corporate Finance
It applies to All Industries
Purchase includes lifetime product updates. After your purchase, you will receive an email to download the documents in this bundle.
Initial upload date (first version): Jun 26, 2021