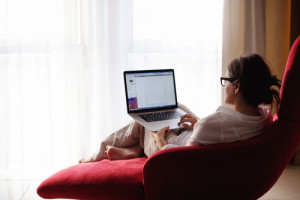 Company websites serve businesses in a variety of ways. To some, it's the mecca that showcases all of your best work. To others, it's a way to capture leads. However you categorize your company website, the fact is it projects your brand's digital presence. It can also be a helpful tool in serving customer needs and ultimately contributing to sales and customer retention. Here are some things to keep in mind when designing (or redesigning) your website.
Take Care of the Nuts and Bolts
Prospects and existing customers will come to your website for a multitude of reasons. Maybe they want to find out your hours of operation, or maybe they're interested in reading your company's history. Someone else may come to the site looking for pricing, while another may browse your site looking for customer service help. Your website doesn't have to be everything to everyone, but it does need to be built around core components.
Whether you run a mom and pop shop or are a leader in a Fortune 500 company, there are a few company website fundamentals you should include to be successful. According to HubSpot, the four essential pages are Home, About, Blog, and Contact Us. Blogs are increasingly becoming more important but should only be handled when adequate time and strategy can be devoted to them. For now, let's look at the other three:
Your Homepage needs to quickly tell visitors what you do, and display a large, clear call-to-action.
Your About page should also include a call-to-action, and should have concise information about your company and your product so it can be easily read or skimmed.
Your Contact page should include a variety of communication options, along with another call-to-action.
Be sure all of this information is easy to find and read.
Offer Third Party Validation
Another way to ensure your website is helpful to visitors is by showing your credibility as a business. This part can take the form of case studies or testimonials. Many businesses make the mistake of burying this valuable part of their site within another page, but that makes it hard for someone to find. Instead, dedicate an entire page on your site to videotaped or written testimonials. And if you have case studies complete with data, get them designed and available for viewing on this page too.
If you operate in a field where prospects turn to common review services like Yelp to determine whether or not they should engage with you, make it easy for happy customers to give you positive reviews. On your website, include a call-to-action that takes people straight to your review site of choice, and offer an incentive for detailed reviews.
Answer Their Questions
One final, but highly important, function of your website is to be a resource. Create a FAQ page that answers the questions your sales and customer service team are most often asked. Also, if you do have the resources to maintain an active, informative blog, use this as a place to address the most relevant topics. Beyond this, think about enabling your website with live chat. Since you can't anticipate and preemptively answer every question a customer may have, it can be incredibly useful for visitors to engage with someone in real time. A service like Zipwire can help you do this easily, making your website more useful to customers.
When you look at your website, ask yourself what you would be looking for if you were a prospect or customer. Work to refine key pages, incorporate third party validation, and answer your buyers' most common questions. With visual appeal and these critical pieces in place, your website will be an appreciated tool for your customers—and a valuable retention tool for you.