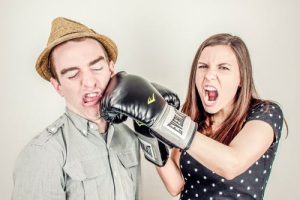 It is tough when you are going through a separation, and it can easily lead to problems at work. It can be hard to come in and focus and work to the best of your abilities when you have the emotions that a separation can bring along with all the practical aspects that need taking care of. You will, of course, want to keep the business running to a high standard, so it is helpful if you know a few strategies for managing this challenging period so that the business continues to perform, but you are still able to dedicate the time needed to your separation. Here are a few suggestions.
Delegate
As a business owner, it is always helpful if you are able to delegate but particularly during challenging times like this. A great leader will trust their workforce and give responsibilities to others to help the business to succeed and improve staff abilities. Delegating allows you the time to focus on the separation and deal with practical issues.
Manage Your Time Effectively
Managing your time effectively will allow you to give full attention to your business as well as your personal life. Schedule time for you to work, manage your separation, and look after your wellbeing and stick to this carefully. This should stop one area from leaking into the other, which can cause issues.
Speak To A Lawyer
It is a smart move to speak to a lawyer as soon as possible so that they can handle the legal side of the separation and provide important advice. This should help to reduce stress and take a few responsibilities off of your plate so that you can focus on working during the day and looking after yourself. This should be a law firm that specials in family law, such as charlestonlaw.net.
Let People Know But Retain Professionalism
It might seem like it is a good idea to keep your head down and not let people know what is happening, but it is a smarter move to let a few people know that you are having some difficulties at home. This is helpful in terms of support and creating an open, transparent workplace environment. You should retain professionalism, though, and avoid talking about personal issues during the working day.
Find Support
It is crucial that you are able to find people that you can speak to about the separation for emotional support. This could be someone from the office but make sure that this is out of office time so that there is a clear divide between personal and work life. You could also speak to a counselor if you are struggling.
Going through a separation will always be an emotional and stressful time. It is easy for this to interfere with your professional life if you are not careful, which could damage the success of your company. You need to be able to separate your work and professional life, which you should be able to do by following the information in this post. This is a tough time, and it will be a long road ahead, but being able to separate the two and provide enough attention to your business life and personal life will be key for coming out the other side.