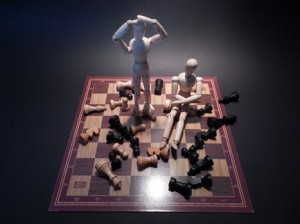 There's a very wise old saying about keeping your business and private lives separate, and it's something most people will try and do as much as possible. If you run your own business though, it can be tricky to separate the two quite as effectively, and many business owners can find it hard to switch off from work because so much depends on you as an individual. Unfortunately, there can be times in life where there are increased stresses at home, which results in your private life being in such turmoil you find it hard to focus on your work. You may not be aware of the effect it's having, but finding something hard to cope with at home is bound to affect how well you can run your business. However the situation has arisen, make an effort to identify and deal with it before the effects cut too deeply into your profits.
Money
If you are dealing with too many stresses or worries outside work, this is bound to affect your energy levels, concentration, and decision-making. You may be preoccupied with your personal life to the extent that you aren't putting enough effort into running the business, and if it's your business and you're falling down on the job, there is no-one to give you a kick in the rear and get you going again. The best thing to do is to tackle the causes of the personal problems and see if you can find a way to ease the stress. Many business owners have trouble with their personal finances, and are reluctant to seek advice because they feel that if they can't handle their private money, what hope is there for the business's cash flow? The answer is to ignore the voice telling you this. Things will look a lot worse if you don't seek help and end up losing your business! There are some excellent personal and investment budgeting tools available online, some of which are free, and all simple to use. You can get an idea of how they work by reading Mint vs Personal Capital.
Relationships
Unlike making sense of your money, there is no clear path to overcoming relationship problems, whether they are with your partner, kids, parents, siblings or anyone else. If you find you are in a position where you struggle with concentrating at work, or feel down and depressed, you do need to address the problem before it gets any worse. If there is no obvious resolution to be found, some form of counseling will help, even if the other person doesn't want to be involved. Unless you act to resolve the problem, it will inevitably get worse, resulting in unhappiness, ill health and your business will suffer the consequences.
There are all sorts of difficulties you can encounter outside of work that you have to cope with, and fortunately most of the time these problems can be dealt with without your work-life suffering. As an entrepreneur, you need to be able to identify when you aren't giving your business the attention it needs and take action to help yourself and protect the business you have already invested so much in.