I want to pursue a career in the Business Analysis field.  I am very excited about it, and keen to pursue further. But,  I am in a different role and I don't have prior experience in BA field. How do I switch over to BA role?  All the BA jobs require prior experience.  How do I make the transition? Will any certification help me for the transition? How do I solve this? All the certifications have prior experience eligibility criteria.  I am in a fix–what should I do to make my dream true? Can any one help?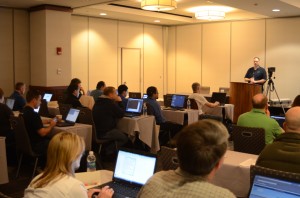 Does this sound like you?
Being in the industry for so many years, I come across this issue very often.
Business Analysis has been an upcoming promising field and has gained high popularity owing to its techno functional nature, where functional/domain knowledge plays a large amount of role and a high level knowledge of technology is a great booster to the skills.
But lot of times people come across this problem stated above in order to get into the BA field even though they may have good amount of industry experience and knowledge.
They do not have the relevant exp in the BA Domain to take up CCBA/CBAP Certification by IIBA while they want to move to a BA career and get certified in BA domain.
Couple of suggestions/points to follow if you are also in this situation:
1.  IIBA has now come up with ECBA, a beautiful certification scheme spotting the need of the hour and catering to the aspirations for many.
ECBA as some of you may know stands for Entry Certificate in Business Analysis , and as the name suggests caters to those professionals who would be making an entry or begin their career in BA domain.
It could also mean changing domain from a different field to the BA field. The good part is it doesn't require any experience in BA domain to take this certification, and focuses on those knowledge areas of Business Analysis domain which are going to be of use for the beginners like Requirements Analysis, Requirements Life Cycle Management, Elicitation and Collaboration.
Please see here for more details on how to get certified with ECBA.
You can learn more about IIBA and CPRE certification preparatory sessions from the author's website: 
www.Adaptiveprocesses.com
.  The author also has training materials available on
Flevy here
.
2. Take up CPRE FL certification from IREB. Foundation level comprises basic knowledge of eliciting, analyzing, specifying, documenting, validating and managing requirements.
A person with a CPRE FL certificate:
Is familiar with the terminology of requirements engineering/business analysis and requirements management.
Understands the basic techniques and methods of requirements engineering and their application.
Is familiar with the most established notations for requirements.
Icing on the cake is CPRE-FL certification does not have any eligibility criteria in terms of experience hence you can go for the certification in the beginning of your career as well.
IREB is gaining popularity in a very fast pace globally among the BA community.
As of beginning of 2016 , there are 24,000+ certified professionals globally out of close to 31,500 professionals who have taken up the certification test in a span of close to 9 years.
3. If you are keen on getting certified from IIBA then consider taking a BA training session and acquiring the IIBA prescribed BA skills.
Post training you can go in for a full-fledged BA career using your background, domain and experience. Once you acquire the required 2.5 Years of relevant BA experience you can comfortably go for CCBA certification. Please weigh these options looking at all pros and cons and then take an appropriate decision on the same.