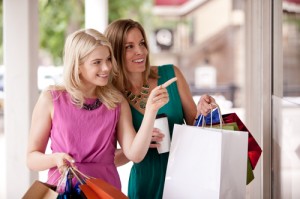 Fifty percent of consumers who conducted a local search on their smartphone visited a store within a day, and 34 percent who searched on a computer or tablet also did the same, according to Google's Understanding Consumers' Local Search Behavior. The study also discovered that four in five consumers want ads customized to their city, zip code or immediate surroundings.
There's no question that mobile search, especially local search, is dominating consumer market trends. But your business can do much more with the local search trend than update your website. Embrace geofencing as the next frontier in your marketing plan.
Geofencing is a virtual barrier that uses GPS or radio frequency identification (RFID) to define geographic boundaries. You now have the capability to know when consumers enter or exit your virtual fence and you can direct deals and offers to them in real-time. If you're not convinced that you need geofencing, here are five reasons your business should embrace it:
Join the Rapid Smartphone Adaptation
Smartphones' Global Navigation Satellite Systems (GNSS) are rapidly advancing and adapting to the new technology. For example, tests on the Samsung Galaxy Note5 show that the phone has a horizontal accuracy of approximately 13 feet. This means that anytime customers come within 13 feet of your store, they could receive an alert with a special deal or coupon that's only good for a limited time. This creates a sense of urgency for those customers to enter your store to check out the deal before they miss out.
Hyper Localize Your Deals
Incorporate hyper-localized ads even if your business relies heavily on online sales. CIO reports that Internet retailer 1-800-Flowers deployed hyper-localized ads to send customers into its retail shops for Valentine's Day. The ad even offered a click-through map so customers would understand how to get to the store.
Get a Deep Understanding of Consumer Behavior
It's easy to figure out how customers are responding to your online ads and what they're doing when visiting your website. But what happens between when they are searching for local deals and walking into your store isn't as clear. Geofencing enables you to see exactly what motivates customers to walk into your store, how quickly they respond to your ads and what they do once they're inside your store.
But geofencing isn't just about analytics. It also helps you improve your product simply by understanding what your customers are doing. For example, Honeywell thermostats use geofencing to sense when you enter or leave your home and adjust your thermostat accordingly.
Monitor Your Workforce Remotely
If you employ a mobile workforce, you can monitor their productivity and location remotely with geofencing. For example, a cleaning fleet business can see exactly when its crew shows up and when they leave to study how long it takes to complete a job. This keeps employees honest by verifying exactly how many hours they worked, maintains communication while en route and improves productivity.
Beat Your Competition
Your competition is already using geofencing to target your customers and draw them into their stores instead of yours. Sitting by and assuming anyone searching for your deals will find them online isn't enough anymore. Your competition has the ability to interrupt their plans by sending a deal as soon as they enter a nearby geofence, so you need to set up your own hyper-localized deals to attract customers, whether they're on their way to another store or not. If you don't adapt to this new technology, you will miss out on purchases that are well within your reach.